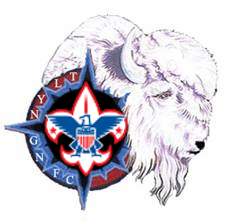 Date:
Sunday August 9th - Friday August 14th, 2020
Parent and participants

will receive an email with information on what to bring & important information needed for the course.
Location:
Schoellkopf Scout Reservation 1373 Burrough Rd Cowlesville NY 14037 (45 minutes Southeast from Buffalo NY)
Course size is limited to the first 48 participants registered.
Course Brochure | Coming Soon
Registration | Coming Soon
Pre-course orientation dates:
TBD
---
What is NYLT?
The National Youth Leadership Training (NYLT) is the premier 6 days, 5 nights outdoor leadership experience geared towards present and future leaders of Scouting. Participants will be engaged in hands-on training led by Western New York's finest youth staff. The training will cover skills essential to leadership within your unit, school, and life activities. The training activities will mimic one month of your units program. This program is youth led under the mentorship of trained adults who provide a safe friendly Scout environment.
"What are the requirements to attend NYLT?"
All participants must be 13 years old by the time of the course.
All participants must be a registered member of the Boy Scouts of America, attained at least the rank of First Class and have completed Introduction to Leadership Skills for Troops (ILST.)
Scouts must have Scoutmaster approval in order to attend the course
Scouts must have a properly completed BSA Health Form
What Leadership Skills will the Scout will learn from taking NYLT?
Developing effective communication skills, techniques to develop obtainable goals, teaching techniques including explaining, demonstrating, guiding and enabling others, and making ethical decisions.

Developing the ability to meet new people and to form a highly functioning patrol.

Learning safe outdoor skills including leave no trace techniques, patrol cooking with a lightweight stove, proper food safety, pioneering skills, backpacking techniques, and fire safety.

How a patrol interacts with the Patrol Leadership Council and the Scoutmaster of a unit.

Resolving conflicts within a patrol environment
---
Questions? Contact:
Rob Reeves - NYLT Course Director E-mail: wbnylt@gmail.com - or -
Dick Hanaburgh - NYLT Staff Advisor E-mail: dick.hanaburgh@scouting.org Phone: (716) 512-6219