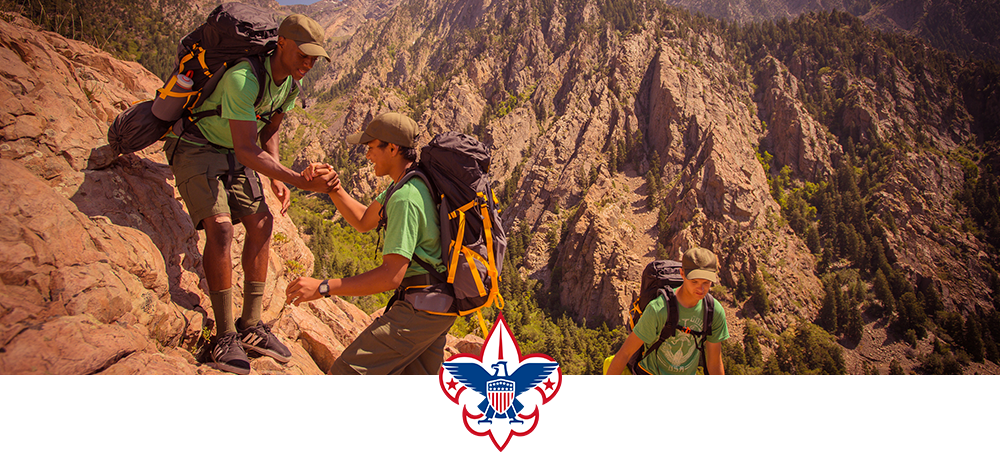 About Scouting in Western New York
For over 100 years, the Boy Scouts of America have been part of the fabric of Western New York. Since 1910, more than 1,000,000 young people, as well as our community, have benefited from the programs Scouting offers. While the methods of Scouting have changed in the past century, the aims of Scouting have not.
---
Scouting is as Relevant Today as it was in 1910
Scouting's mission is "to prepare young people to make ethical and moral choices over their lifetime by instilling in them the values of the Scout Oath and Law". Since 1974 this has also included young women ages 14-20. The vision statement of the Greater Niagara Frontier Council states that "The Greater Niagara Frontier Council will be recognized as the premier organization in Western New York building the leaders of tomorrow."
---
Contribute to Scouting
All youth and adult members pay an annual registration fee, as do local Councils and all of these fees go directly to the National Office in Dallas, TX. These fees are used for program development and support at the National level.
The Greater Niagara Frontier Council is responsible for supporting Council and District operations, programs and facilities in Western New York on an annual basis.
To Keeping Scouting Alive in WNY, We Need Your Support
Friends of Scouting Brochure | Download Please view and print the brochure and mail in the pledge form to our office: Greater Niagara Frontier Council, BSA 2860 Genesee Street Buffalo, NY 14225
DONATE NOW | Click
---
Project Uniform
Help Scout Families in need of uniforms by donating your experienced scout shirts and pants, please drop them off at our office: 2860 Genesee Street Buffalo, NY 14225. If you do not have a uniform in your closet, please consider a donation of $80 to help underprivileged Scouts.
Donation for Uniform | Click
---
We Use a Variety of Funding Solutions to Raise Funds.
GNFC is funded through the support of individuals, corporations, families, foundations, community groups and United Ways.
Building Character Campaign – Begun in the 2008, this campaign is a sustainable, multiple year effort through which, donors make multi-year gifts and pledges to the Council's annual operating fund.
Family FOS – Families of youth members and adult members make annual donations to support the Council's annual operating fund.
Special Events – The Council conducts several Special Events each year with the net proceeds going to the Council's annual operating fund.
Community Support – Much like the Family FOS campaign, community support is solicited from community organizations, corporations and Foundations.
Continue the Legacy of Scouting – Individuals, corporations and groups make donations through a planned gift or directly to the Council's Endowment fund.
If your employer hosts a United Way Campaign, please consider designating your gift to the Greater Niagara Frontier Council, Boy Scouts of America.
For more information on any of these programs or to participate, contact: Russell Etzenhouser Scout Executive Russell.Etzenhouser@scouting.org
---