Boy Scouts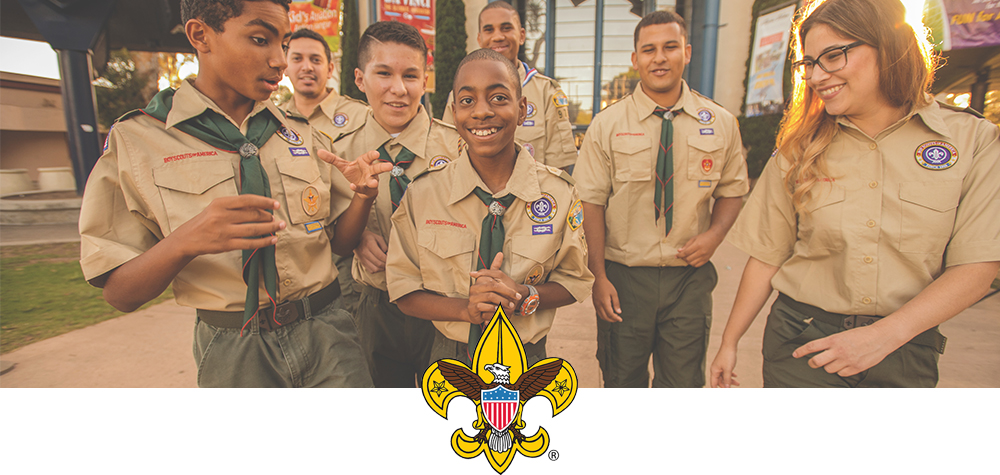 Scouting is the ultimate form of learning by doing. Boy Scouts explore their interests and improve their skills while working toward Scouting's highest rank: Eagle – a rank that is recognized around the world as a mark of excellence. By first imagining, planning, then doing their own service projects, Boy Scouts learn the value of hard work, and experience the thrill of seeing it pay off. Add in outdoor adventures, hiking and camping, and Scouting gives boys all the experience they need to become men.
While there is guidance from experienced leaders, Boy Scouts take their own lead, exploring places they've never been as they dive into the rugged world of outdoor adventure. With a spirit of teamwork, they pack up their Scout gear and their sense of adventure, and dive into the learning and excitement that comes from being in the brotherhood of the Boy Scouts.
This outdoor program is designed to develop character, citizenship, and fitness for boys ages 11 through 17.
---
Scout Oath:
"On my honor, I will do my best, to do my duty to God and my country, and to obey the Scout Law. To help other people at all times, to keep myself physically strong, mentally awake, and morally straight."
The Scout Law:
"A Scout is … trustworthy, loyal, helpful, friendly, courteous, kind, obedient, cheerful, thrifty, brave, clean, and reverent."
---
Additional Information:
National Eagle Scout Association»
Upcoming Merit Badge Sessions | View