Information for Unit Leaders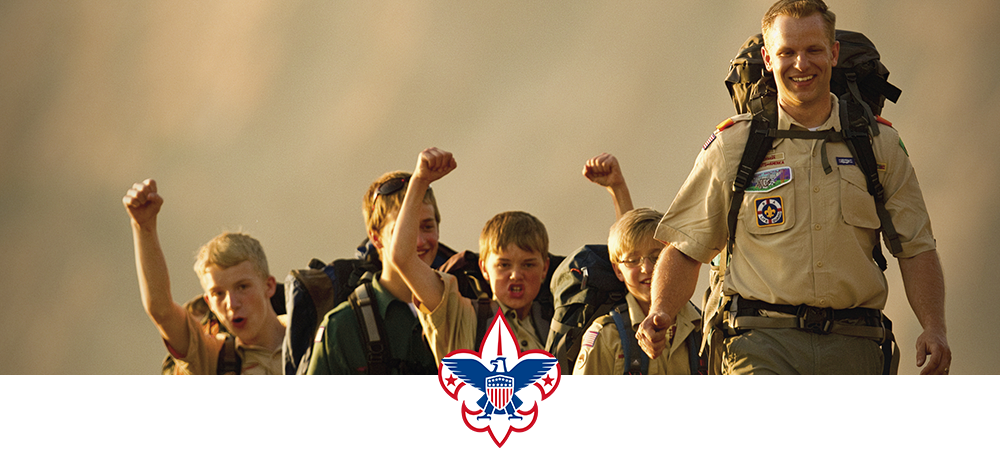 Website Links
Promotional Materials | Recruiting Materials | Family Scouting
Advancement | Council Honor Roll | National Eagle Scout Association
Internet Advancement | Internet Rechartering | Eagle Reference Letter
Duty to God (Religious Relationships) | Merit Badge Counselor List (rev 6.01.19)
Forms & Applications
Becoming a Merit Badge Counselor: To become a Merit Badge Counselor you need to fill out a Merit Badge Counselor Application & BSA Adult Application. Proof of current Youth Protection Training is required with Applications. Forms should be dropped dropped off to our Service Center (in Person or US Mail). Once your applications are processed you must take Scouts BSA - Merit Badge Counselor Training (my.scouting.org) within 90 days.
Merit Badge | Download
BSA Adult Application | Download
Youth Protection Training | Link
Unit Advancement Report | Download
Unit Money-Earning Application | Download
Camping Resources | View
Scouting Safely
The Boy Scouts of America has nearly a century of experience conducting high-adventure outdoor activities in a manner that is safe for all participants. Resources and information are provided to enable adult leaders and youth to help us maintain our impeccable safety record. Visit site.
Outings
Guide to Safe Scouting | View
Activity Consent Form & Approval by Parents or Legal Guardian | Download
Informed Consent | Download
Request for Certificate of Insurance | Download
Incident Information Report | Download
Meeting Place Inspection Checklist | Download
Health/Medical
HSR Insurance | Download
Annual Health and Medical Record | Instructions and Download
Immunization Exemption Request | Download
Medical Care Exemption Request | Download
BSA National
BSA National Council Information Center BSA National Council Scouting Safely Center BSA Online Training Center
Need Help? Click Here for the Frequently Asked Questions
Need assistance? E-mail myscouting@netbsa.org with your logon e-mail address and contact information. Please include your council name and headquarters city. Our representatives are available between 7 a.m. (CT) and 7 p.m. (CT) Monday through Friday. You will receive a response by the close of business on the day following your inquiry.
Training Awards
Den Leader | Download
Cub Scouting | Download
Boy Scouting | Download
Varsity Scouting | Download
Venturing | Download
Award/Nomination Forms
Venturing Leadership Award | Download
District Award of Merit | Download
Silver Beaver Award | Download
Unit Leader Award of Merit | Download
Key Progress Record
Cubmaster | Download
Scoutmaster | Download
Coach | Download
Advisor | Download