Youth Protection Training for Adults
The Boy Scouts of America places great importance on creating the most secure environment possible for our youth members.
Effective 6/1/10, important BSA changes to Youth Protection policies >
GNFC mandates Youth Protection Training for Adults for all registered volunteers. Trained leaders/volunteers are required before a unit may obtain a tour permit or camp on Council properties.
Answers to Frequently Asked Questions about Youth Protection policies >
Training is Available Online and Off
Online, go to the My.Scouting website (https://my.scouting.org) and follow the directions.

Offline, GNFC offers Youth Protection Training Courses:

By appointment Monday thru Friday from 9 AM to 5 PM at the Council Service Center or at Roundtable.

Contact your District Training Chair

At Cub and Boy Scout camps during camping season.


Training is finished in 30 minutes or less.
There is a quiz at the end of training sessions (online and offline).
Card-sized certificates are presented upon successful completion.
Youth Protection Training expires 2 years from the date of completion. Every registered adult leader or parent that continues to work with youth members MUST renew their youth protection certification every 2 years.
Last Updated 2/10/14 MAP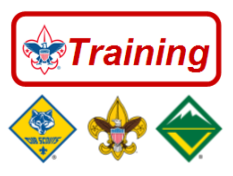 UPCOMING TRAINING:
Please note you must pre-register for all live trainings. Trainings are subject to cancellation if minumum class size is not met.
The training sessions listed below are local (L) sessions.
Information for Experienced Leaders
GNFC Training Contacts
GNFC Training Chairman
Ron Krawczyk - (716) 435-5083
rongkrawczyk@gmail.com
GNFC Training Staff Advisor
Bob Blatz - (716) 512-6215
bob.blatz@scouting.org
GNFC Training Chairs
Red Jacket: Tom Slomka - (716) 818-3791
tslomkasr@me.com
Onondaga: Bob Germony - (716) 440-2372
germony@ecc.edu
Polaris: Dave Sepulveda - (716) 425-6535
sepulved@buffalo.edu
Tatonka: Vacant