2019 University of Scouting
Date: March 2, 2019
Location: Erie Community College North Campus
2019 Guidebook/Course List | Download
To Register | Click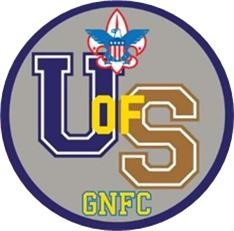 March 2, 2019 Live the ADVENTURE! It doesn't happen without you.
---
What is the University of Scouting?
The University of Scouting is a one-day leader training program designed to provide ideas and resources in areas to benefit your Pack, Troop or Crew. The University of Scouting is offered once a year to assist ALL Scouts and Scouters in their Scouting positions.
---
Who should attend?
All Adult Volunteers. This includes Cub Scout, Scouts BSA, and Venturing Leaders, Commissioners, District and Council Level Volunteers, and all other Scout Volunteers. Also Boy Scouts and Ventures ages 11 and up. Kids Club Day Camp for kids 4-10.
---
When and where?
Date: Saturday, March 2, 2019
Location: Erie Community College North Campus
---
What should I wear and bring?
University of Scouting recommends a FULL Uniform. Other than a desire to learn, you may want to bring a pen and paper for notes, and a coffee mug.
---
If for some reason we have to cancel the University due to weather, please watch any of the major TV stations (2, 4, or 7) or listen to WBEN (930 am). If Erie Community College North Campus is closed, the University of Scouting Event is cancelled.