Niagara Frontier Scout Shop
Your place to shop for Scouting needs
Visit
2860 Genesee Street
Buffalo, NY 14225

Call
Phone (716) 891-1689
Fax (716) 891-1910
Hours
Monday, Wednesday, Thursday and Friday 9:00 AM - 6:00 PM
Tuesday 9:00 AM – 7:30 PM; Saturday 9:30 AM – 3:00 PM
We're now on Facebook. Search Niagara Frontier Scout Shop or click on the link below and like our page to stay up to date with every sale and event happening here at the Store!!!

---
World Friendship Fund Collection: Feb 1-Feb 15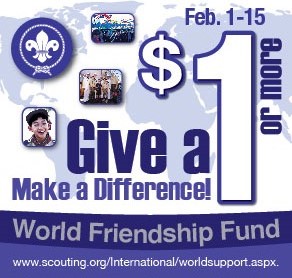 World Friendship Fund 2016 Starts
Around the world, WFF donations have supported:
Building and rehabilitation of Scout camps
Earthquake and tsunami relief
Funding for sanitation and transportation needs
Ecological, handbook, and uniform projects
And so much more
Most recently, the WFF helped:
Support to the Asian Pacific region after the tsunami
Supplies and relief to Haiti after a devastating earthquake
Support creating the first Scout camp and environmental center in Madagascar
And more
New Boy Scout Handbooks!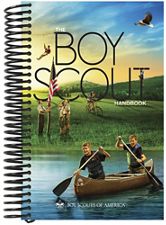 We have the new Boy Scout handbooks on the shelves now!
Featuring updated images and design, this edition offers more information than ever before, including additional information pertaining to:
• Service at all ranks
• Healthy eating habits
• Requirements
• Physical fitness at each rank
• Outdoor ethics
• Weather safety
• Risk assessment and mitigation
• Requirements incorporating Duty to God to show Scout Spirit
Winter Apparel Clearance: Feb 1-Feb 14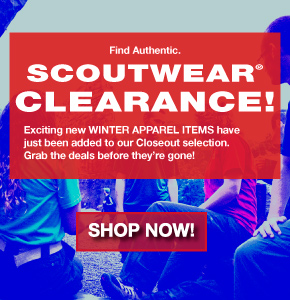 Winter Apparel Clearance Starts
Gear up for your winter camping needs by taking advantage of this great sale!
Scout Sunday 2016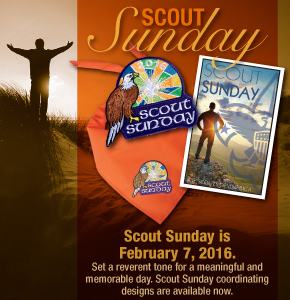 Scout Sunday is February 7 this year. We have program covers, neckerchiefs and patches to set a reverent tone for a meaningful and memorable day.
We now have Scout Sunday inserts in 25pks too! You can use them either as an insert for the regular church worship bulletin or as a handout for attendees during Scout events. They don't have any dates on them, so you can use them all year long.
Blue & Gold Banquet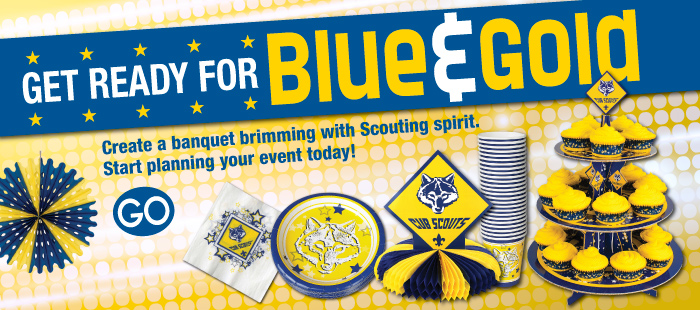 Create a banquet brimming with Scouting spirit to celebrate Cub Scouts in style! We have all your supplies for a memorable Blue & Gold Banquet:
If you have a Cricut machine, we also have cartridges to make Cub Scout designs for your banquet.
---

Use this link to contact Brian:
---
Attention Scout Units - Important Tax Information:

In order for a purchase at the Scout Shop to be considered tax exempt, it must be purchased by either:
Cash
Unit Check
Unit Debit Card
Unit Gift Card
We can no longer accept personal credit cards or personal checks for Tax Exempt purchases per New York State Tax Law.
We apologize for the inconvenience.
Check Information
Because we are a National Scout Shop, please make any checks (unit or personal) payable to "BSA", rather than to the council. Our bank will not accept checks made out to the council.
Gift Cards
Did you know the Scout Shop has gift cards? They are available in any amount and are a perfect choice when you don't know what to get your favorite Scout or Scouter. They are redeemable at any National Scout Shop.
Last Updated - 01/30/2016 BSR