Niagara Frontier Scout Shop
Your place to shop for Scouting needs
Visit
2860 Genesee Street
Buffalo, NY 14225

Call
Phone (716) 891-1689
Fax (716) 891-1910
Hours
Monday, Wednesday, Thursday and Friday 9:00 AM - 6:00 PM
Tuesday 9:00 AM – 7:30 PM; Saturday 9:30 AM – 3:00 PM
We're now on Facebook. Search Niagara Frontier Scout Shop or click on the link below and like our page to stay up to date with every sale and event happening here at the Store!!!

---
Red.White.Blue.True
Through May 31, 2015!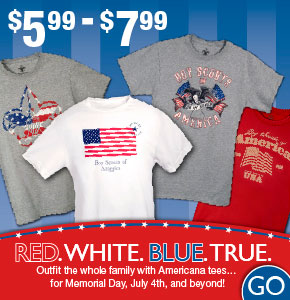 Outfit the whole family with these great Americana shirts on sale for $5.99-$7.99. Show pride in the US and the BSA together.
Thorlo Sock Sale
May 3-June 13 2015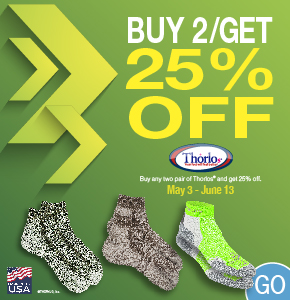 These amazingly comfortable socks are great for hiking! The wick away moisture to keep your feet dry on hikes. Their padding has been scientifically proven to reduce foot stress, so you can keep hiking longer.
TrekTek Sale
March 23- May 31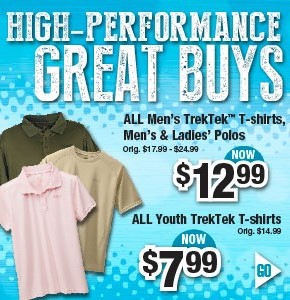 Starting March 23, all of the TrekTek polos and t-shirts will go on sale:
All Men's TrekTek t-shirts, the Men's & Ladies' polos- $12.99
All Youth TrekTek t-shirts- $7.99
Check out these amazing deals, and gear up for summer camp.
They are synthetic quick dry wicking shirts that are great for any occasion. Because it wicks away the moisture, you'll stay comfortable in all weather conditions.
Each has a UPF rating of 40+, which will protect you from sun damage while you Scout outdoors.
They have an antimicrobial feature, so they stay fresh throughout all your activities.
You can wear them alone or layer them with your uniform shirt. The polos are great for activity uniform occasions or for parent volunteers at unit fundraisers!
New Cub Scout Materials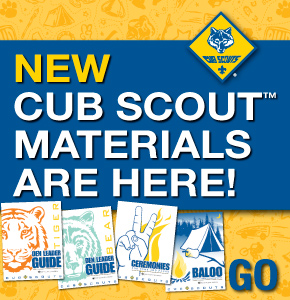 Come in to pick up your copy of the new youth manuals, den leader guides, Cub Scout leader guides, ceremonies guide, how-to book, and more!
Father's Day
June 21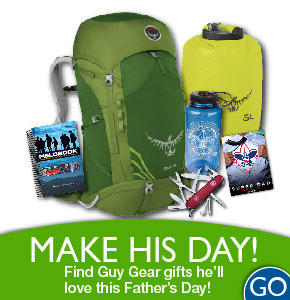 Come see the great gift ideas we have at the Scout Shop for Father's Day and beyond! We have gift options to fit every father or father figure.
---

Use this link to contact Brian:
---
Attention Scout Units - Important Tax Information:

In order for a purchase at the Scout Shop to be considered tax exempt, it must be purchased by either:
Cash
Unit Check
Unit Debit Card
Unit Gift Card
We can no longer accept personal credit cards or personal checks for Tax Exempt purchases per New York State Tax Law.
We apologize for the inconvenience.
Gift Cards
Did you know the Scout Shop has gift cards? They are available in any amount and are a perfect choice when you don't know what to get your favorite Scout or Scouter. They are redeemable at any National Scout Shop.
Last Updated - 05/26/2015 BSR