Silver Buffalo Recipients
The Silver Buffalo Award, created in 1925, is bestowed upon those who give truly noteworthy and extraordinary service to youth. This award, Scouting's highest commendation, recognizes the invaluable contributions that outstanding American men and women render to youth. The service must be national in character and may or may not be directly connected to the Boy Scouts of America.

< Back to Honor Roll Overview

Name
Cotton, Arthur N.
Rich, G. Barrett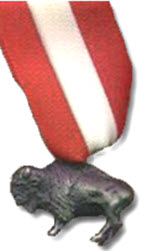 View by Year >

Year
1928
1926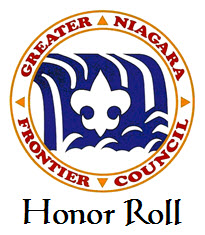 Silver Antelope Recipients
The Silver Antelope Award, created in 1942 is the regional level distinguished award of the Boy Scouts of America, acting through the National Court of Honor. Recipients of this award are registered Scouters of exceptional character in their region, recognized for distinguished service to youth.

< Back to Honor Roll Overview

Name
Block, A. J.
Bryce, Henry W.
Dussing, Donald I., Jr.
Ehre, Victor T.
Gleasner, George W.
Gruen, Edward C.
Hooker, R. Wilcott
Hutchinson, Charles L.
Lathan, William
Littlewood, Douglas B.
Morey, Joseph H.
Peterson, Chester H.
Smith, Percy R.
Sprague, Darlene R.
Wurster, Vesper L.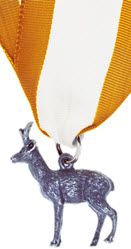 View by Year >

Year
2008
1968
2009
1969
1951
1962
1957
1964
1966
1978
1951
1963
1954
2011
1986