Trailer Round-up and Dutch Oven Cook-Off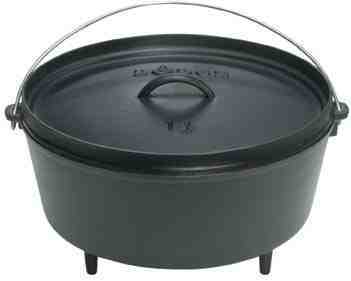 The Main Dish….Chili!
Open to all GNFC Units
Hosted by the Red Jacket District
Wednesday May 16th 2012
5:00-8:00 PM Cook-off & Trailer Show
ALL CUB SCOUT, BOY SCOUT, VENTURING & EXPLORING LEADERS ARE INVITED!
Do YOU Make the Best Chili? Well Prove It!
First, Second, and Third place awards in categories for Sweetest Chili, Hottest Chili and Best Desserts will be awarded. An Award for the best overall Chili and Dessert will be granted to the Grand Champion
Polish up your ladles and dust off your aprons! Get ready to cook!! Plan on holding your unit's meeting on this date and help your youth hone their cooking skills and in the process, pass off on advancement or merit badge requirements. All food MUST be cooked on location - see the Event Rules >. Remember to make extra to pass out.
Cooking will start at 5:00 with judging to be at 7:30. Start practicing now on those favorite recipes and plan on bringing home those awards. Use those Dutch Oven Cooking skills learned at Training!
Main dish MUST be Chili, and your Favorite Dessert
Judging by The WNY Chapter of the Dutch Oven Society
Please let us know that you plan to participate by registering using the REGISTER >> button below
---

Trailer Round-Up
Bring your TROOP, PACK, or Crew trailers, polish them up, and show them off!
Prizes will also be awarded for the "Biggest Trailer", "Best Scouting Design," & "Best Use of Space."
---
Got Camping Stuff? Looking for Camping Stuff?
Scouting Equipment and Camping Gear Garage Sale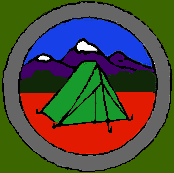 In conjunction with the Dutch-oven Cook-off (see above), units are encouraged to bring their used, but usable camping gear that they would like to sell or trade. Set up a table and display those items no longer needed by your unit.
Those of you looking to better equip their scouting units or looking for affordable personal gear, this will be the place to shop! Deals galore!
All sales are private (between the two parties) with terms negotiated at time of sale. No weapons or other dangerous items, please.
---
FOR EITHER ACTIVITY - PLEASE REGISTER USING THE LINK BELOW!
For more information/questions, contact:
Marty Odachowski (716) 861-2822 mcoeral@roadrunner.com or
Christina Sees (716) 512-6201 christina.sees@scouting.org
Location: Cheektowaga Senior Center - Broadway new Union