Help Re-Tree Tifft Nature Preserve by Donating Trees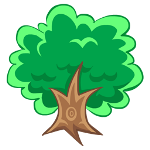 As part of the three tree regeneration grant received by the Buffalo Museum of Science, the Tifft Nature Preserve plans to plant over 800 trees this year on the preserve. This means we can use your help! The planting dates are set for Saturday June 4th and July 23rd. Mark your calendars!
To help the grant money go farther, consider donating a tree. Trees should be in a #3 planter (or similar). Donated trees should be brought to Tifft Nature Preserve in late-May or mid-July.
The tree planing at Tifft Nature Preserve is designed to maintain important habitat for migrating songbirds and establish native plant communities.
If you have questions or a donation, contact:
Dave Spiering
Ecologist - Tifft Nature Preserve
dspiering@sciencbuff.org >
716-825-6397
Can't muster up the effort to buy a tree or help do the planting? You can donate green anyhow, by sending your donation check for $20 - $25 per tree to:
Friends of Tifft Nature Preserve, Inc.
Buy a Tree
PO Box 51
Buffalo, NY 15205