Marketing Corner - Communicating with the Local Press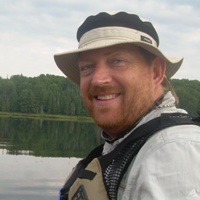 By Alan Percy, RJD E-Communications Chair
One of the most frequent questions I get is "how do I get my event or news covered by the local press?" The answer and your success in getting coverage of an event depends on understanding the way press works and their priorities.
First, understand that the press of today is not the same as just a few years ago. Newspapers, radio and television have been facing tremendous financial pressure and as a result, smaller workforces that have more to do and less resources to accomplish their work. They have little time to research, edit and publish content unless you make it easy.
The key to successful coverage falls into a few criteria:
Is it interesting? Will their readers care?
Is it relevant? Meaning, does the event affect the community/audience that the media covers?
Is the information you provide complete and easy to report? Making reporting on your material easier than the other things begging for coverage.
Is your contact a champion to youth or scouting programs?
The first step is identifying your press "advocates". Unfortunately, larger media outlets including the Buffalo News, local TV stations and radio stations are not a good fit for all but the most significant scouting events. Your best chances are the community news paper editors. The local Bee, Orchard Park Press, Hamburg Sun are good examples.
Here's a complete list of the Bee Newspaper Editors >>
Next month we'll cover how to properly prepare materials for the local press, including standard format for press releases.