Onondaga District
Serving Scouters and communities in the towns of Akron, Alden,
Amherst, Cheektowaga, Clarence, Lancaster and Newstead.
Our Leadership Team
Upcoming Events
October 18-20 at Sprague Brook Park will be the Onondaga District
Badge-A-Palooza Camporee. More information to follow.
June 12, 2013 at Reinstein Woods from 7-9pm. There will be valuable information about
District and Council events to help you plan your unit's program for the upcoming year.
District Award of Merit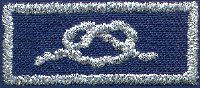 The District Award of Merit is the highest award that is given to a Scouter at the District level.
The District Award of Merit is awarded by a District to volunteer and professional adults
for service to youth in the District. The following are the recipients from the Onondaga District
for the year of 2012:
Ken Knox
Cubmaster of Pack 431, St. Leo's Catholic Church for the last 26 years. District Training
committee member. Spearheaded Onondaga's first New Scout Orientation.
Dave Mitchell
Scoutmaster of Troop 261 for many years. Birch Bark Expeditions guide for a number years.
Mike Rockwell
Longtime member of Troop 27. Has been a District Eagle Scout Coordinator for a number of years.
Joe Lane
Past Scoutmaster of Troop 57 and Cubmaster of Pack 57. Troop Committee Chair for Troop 57. Member of the Council Finance Committee.
Join Us on Facebook for the latest District News and Information
View the Onondaga District Calendar for upcoming events.
Click below to see who your District Leadership Team is.
View useful forms and Documents to help your unit.
Click below to visit National's Online Training Website.

If you have any questions, please contact the webmaster.
Last Update - 3/11/2013 - SJ