Here are a few details to go over before the camporee this weekend.
1) Everyone, EVERYONE,
EVERYONE
- must sign the Niagara County Waiver -
http://www.wnyscouting.org/document/rock-wall-waiver/130578
- this includes, scouts, scouters, adults, visitors, and anyone else at the camporee. Originally, we thought it was just for those that will be using the rock wall, but it is
EVERYONE
. This is in addition to the normal release form that you use for scouting activities, it does not replace that form.
2) The facilities at the park will be available - these include playground, basketball court, tennis court, and volleyball court. Splash pad is off limits.
3) Each unit will be assigned campsites near a picnic shelter. Some smaller units may have to share a pavilion with another troop. The campsite assignments should be available in the next day or two. Originally, we thought that we would have to remove garbage, but Niagara County has asked us to leave any garbage in bags at the shelters.
4) There will be a service project during the camporee.
5) Friday evening, as you arrive, we will have activities setup in the back of camp, or we will be in the process of setting up. Please let your scouts know this area is off limits and scouts should not enter the activity area before activities commence on Saturday. All the activities will be in the back of camp so they should not interfere with campsites.
Are YOU tough enough to do it all?
Rough Rider Camporee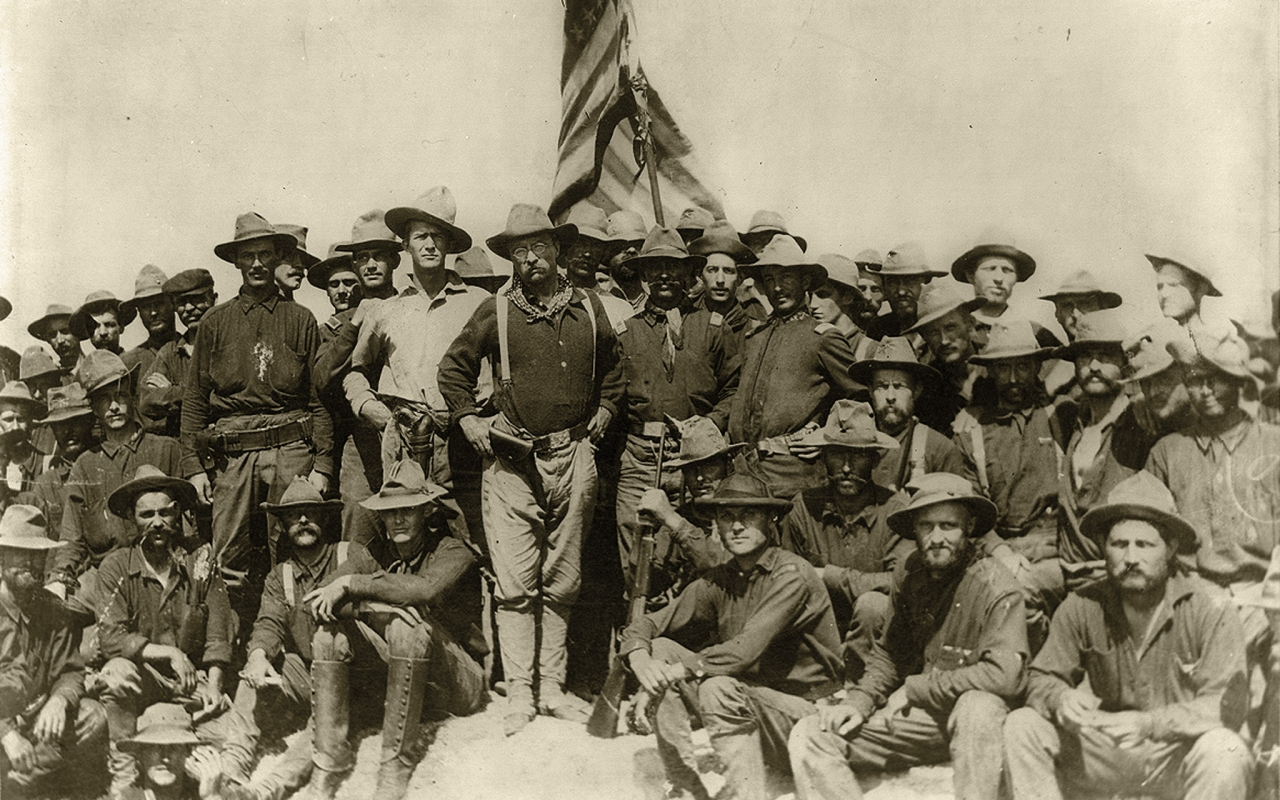 FAR better it is to DARE MIGHTY THINGS, to win GLORIOUS triumphs, even though checkered by failure, than to take rank with those poor spirits who neither ENJOY much nor suffer much, because they live in the gray twilight that knows not VICTORY nor DEFEAT.
-Theodore Roosevelt, The Strenuous Life
October 18-20
Location: Oppenheim Park - Wheatfield
REQUIRED WAIVER FOR ALL PARTICIPANTS
Conservationist
Naturalist
Cowboy – In the South Dakota Badlands
Rock Throwing

Rock Dragging

Wellie Toss

Lasso
Soldier – Capture San Juan Hill
Catapult

Stump Tug of War

Team Tug of War
Leader – Overcome obstacles, work together, and climb to the top
Rock Climbing Wall

Obstacle Course

Ga-ga
Sportsman – African Game Trails
Tomahawk Throwing

Cabbage Bowling

BB Gun
Explorer – Through the Brazilian Wilderness
Log Rolling

Caber Toss

Log Dragging

Two-

Man Saw
Jamboree-on-the-Air