Come and test your skills at the
Red Jacket Fall Camporee
at Camp Schoellkopf!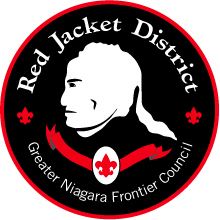 Do you have the toughest patrol in the GNFC?
Is your patrol the TOUGHEST in;
First aid, Knot tying, Life saving and much more?
With 12 different competition events for Boy Scouts and 6 different events for Webelos, there is something for every patrol at this action-packed event.
Full event details, see: Fall Camporee Program
Check in will begin Friday October 18th at 4:30pm
Check out will be Sunday October 20th at 9:00am
Webelos and their Adult Leaders, Register Here
Boy Scouts, Venturers, and their Adult Leaders:
Register online through October 10th 2013; cost will be $12.00 a person
Register after October 10th; cost will be $15.00 a person
Any questions contact:
Mike O'Sullivan at windsail18@aol.com
Melissa Schreiber at Melissa.schreiber@scouting.org
Greg Voyzey at Greg.voyzey@scouting.org