Hold your June Unit Meeting at
the Red Jacket Program Launch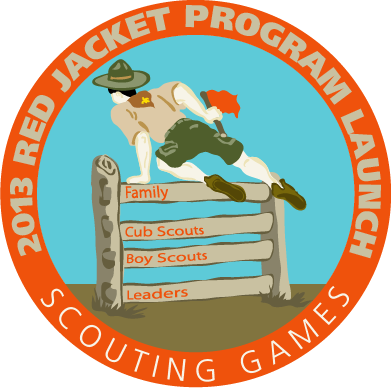 Join us for dinner, participate in Scout games and crafts, earn progress toward awards and gather all the information you need for the upcomming year in Scouting.
Wednesday June 12th, 2013
5:30-8:00 pm at the MacKinnon
Shelter in Chestnut Ridge Park
Dinner: Hot Dogs, Chips, and the fixings
Scout Games: Compete in Scout games and win awards
Scout Crafts: Learn to make Scout crafts, make a survial bracelet, bird feader, or neckerchief slide.
Program Tables: Leaders get a Unit JTE review and gather program materials for the upcomming year. This event is designed to help unit leaders get a head start on next years program planning, to provide an outdoor activity for the first month of summer, provide a chance for your Scouts and families to gather and have fun. We hope to see you there!
Download a Map of Chestnut Ridge County Park.
Please Register to get the latest updates and news on the event!