Red Jacket District
Spring Camporee
at Glen Meadows Park
May 16th - 18th 2014
Do you have what it takes to
"Master the Disaster?"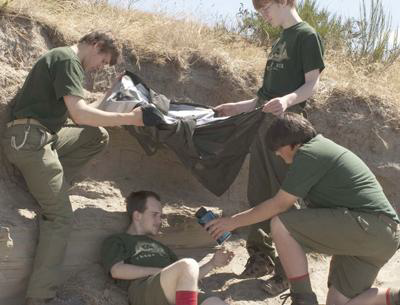 Cost is $12.00 per participation ($15.00 after May 9th) - Register your unit today!
Agenda:
Check-in starts at 4:30 on Friday
Opening Ceremony at 8:30 AM on Saturday
Closing Flags at 7:30 on Saturday
Checkout at 8:30 AM on Sunday
Download the Event Handbook for complete schedule, rules and other details.
For more information or to volunteer your talents for this event contact either:
Melissa Schreiber, District Executive
melissa.schreiber@scouting.org
716-512-6201
Andy Loeb, Event Coordinator
asloeb@cs.com
716-704-5323
Event location: Glen Meadows Park in Hamburg, NY (access is off Oakhill Drive)
For you GPS-enabled: 42.728966, -78.850700