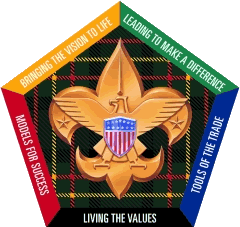 Potlactch 2014
Saturday, March 15th - 6:00 to 9:00 pm
Polatch is a gathering for Wood Badge holders and those working on their Wood Badge tickets. It is a social time, with good old fashioned Wood Badge fun.
You get to sing the song, see your Troop or Pack members again, look at course pictures and meet some new friends. There is Wood Badge entertainment, lots of time to catch up, and, of course, great food!
For more information, contact Bob Germony at germony@ecc.edu.
Location: St. Aloysius Gonzaga Roman Catholic Church