Alien Invasion Klondike Derby
Camp Stonehaven, Lewiston
Feb. 7 - 9
Cost: $9.00 / person
Sleepout for Hunger information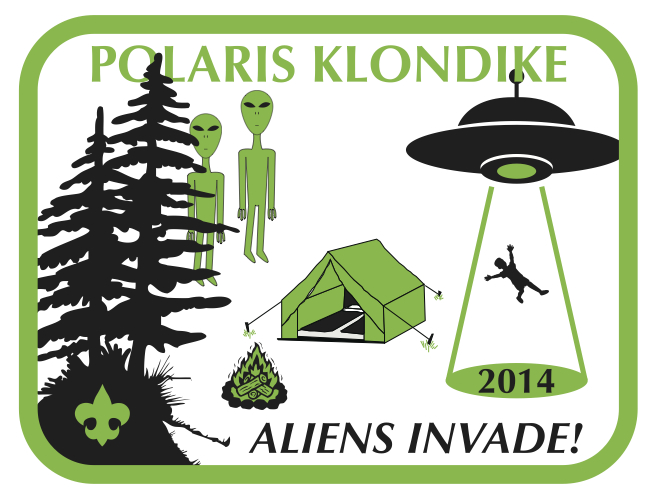 The Aliens are Here!
Early 2014, from the cold depths of outer space, a pinpoint of light appears in the night sky. The small point of light grows to a small dot and grows bigger. This is no ordinary point of light but, a space ship from the planet Krylon-X in a very, very far off Galaxy.
The ship is commanded by Fleet Commander Zargon, famous for leading his forces in a crushing defeat of the dreaded Orffa-Blob warriors that threatened his people. The destination for this ship is Earth and the mission of Commander Zargon and his crew is to study Earthlings and bring back a sample specimen of a human.
Zargon and his crew land near a gathering of Boy Scouts participating in their Winter Klondike Derby. To gather information, the aliens transmit their brain waves to the Scouts so they can see and feel what the boys experience. The aliens, to make the boys understand that they are in charge, command the troops to make their campsite and sleds and whatever look as alien as possible. They will then follow the boys through the Derby course.
All is not lost though. Some Scouts have learned to disguise themselves as aliens to avoid brain control. Then they have the mental power to defeat the aliens.
There will be a bonus event after completion of the course and it is recommended that all be prepared for anything!