Boy Scout Leader Basic Training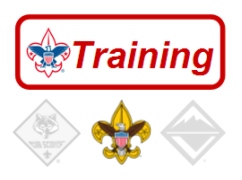 Saturday, November 3rd, 2012, 8:00 am to 4:00 pm
Location: GNFC Service Center, 2860 Genesee St. Buffalo, NY 14225
The cost of your Basic Leader Training is underwritten thanks to Family Friends of Scouting donations.
Lunch (sub, chips & drink) will be available for $8.50
Please register no later than 5 days prior to the course date. Leader Manuals/Reference Materials will be available for purchase on the day of the training.
Contact Christina Beikirch at 512-6201 or Christina.Beikirch@scouting.org with questions or more information.
Training Requirements for Your Leadership Position:
To be automatically uploaded into your records in Scoutnet, you must submit your Boy Scout registration number when taking any on-line training course. You can always edit your account to insert your number. Your number can be obtained from the person in your unit who has the charter roster.
The Boy Scouts of America & The Greater Niagara Frontier Council policy states that all registered Unit leadership must certify in our "Youth Protection Training" course every two years. It's available at www.wnyscouting.org &No applications can be processed unless it's accompanied by the certification certificate. All unit leadership must complete training for their Scouting position within 120 days of their registration date.