Boy Scout Training Requirements

To earn the Trained leader emblem, all new leaders MUST complete the following basic training:

Training requirements vary depending on your position:
Training is available locally from Council training personnel and ONLINE using interactive training modules provided by the Boys Scouts of America.
Training topics noted (L) below are available locally. Topics marked (O) indicate ONLINE training modules.
Check the Upcoming Boy Scout Activities & Events list on the right side of this page to see when specific local Boy Scout training sessions are scheduled.

Visit My.Scouting.org and take relevant BSA ONLINE training.
Need help setting up a My.Scouting ID? Follow these instructions >
When creating an online profile, please use the SAME name you used on your adult application. This will append your training to your existing record. Contact your unit leader if you don't recall how you entered your name on the application.
Scoutmaster/Assistant Scoutmaster Training
Troop Committee Chair/Member Training
Youth Protection (O)
Troop Committee Challenge (L) (O)
Supplemental Boy Scout Leader Training
Physical Wellness (O)
This is Scouting Orientation (O)
Fast Start (O)
Safe Swim Defense (O)
Safety Afloat (O)
Climb On Safely (O)
Trek Safely (O)
Weather Hazards (O)
NOTE: Previously trained leaders changing leadership roles must also take the Position-specific training for their new position.
Youth and/or Parents Training

Den Chief Training (O)
Responsibilities and tasks, the den chief's relationship to adult den leaders and how that relates to the den chief's activities with the den

Early Rank (Tenderfoot, 2nd Class, 1st Class) Requirement Videos (O)
National Youth Leadership Training (NYLT) (L)
Exciting, action-packed program councils provide to teach youth members leadership skills and experience they can use in their home troops.

Youth Leadership Training Continuum (O)
For Scout leaders and parents who want to understand the youth leadership training continuum

Details About Supplemental Training
Information on other courses offered for leaders and eligible Scouts >
Additional Information
Find specific ONLINE training topic(s) >
Get help with My.Scouting.org >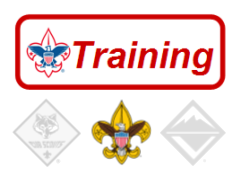 UPCOMING TRAINING:
Please note you must pre-register for all live trainings. Trainings are subject to cancellation if minumum class size is not met.
The training sessions listed below are local (L) sessions.
View or print a list of all GNFC Training Activiies and Events >
Information for Experienced Leaders
GNFC Training Contacts
GNFC Training Chairman
Ron Krawczyk - (716) 435-5083
rongkrawczyk@gmail.com
GNFC Training Staff Advisor
Bob Blatz - (716) 512-6215
bob.blatz@scouting.org
GNFC Training Chairs
Red Jacket: Tom Slomka - (716) 818-3791
tslomkasr@me.com
Onondaga: Bob Germony - (716) 440-2372
germony@ecc.edu
Polaris: Dave Sepulveda - (716) 425-6535
sepulved@buffalo.edu
Tatonka: Vacant